Here comes a short video tutorial:
We are very proud to present you the Indigo Beat Machine!  — The Loop Station for Android !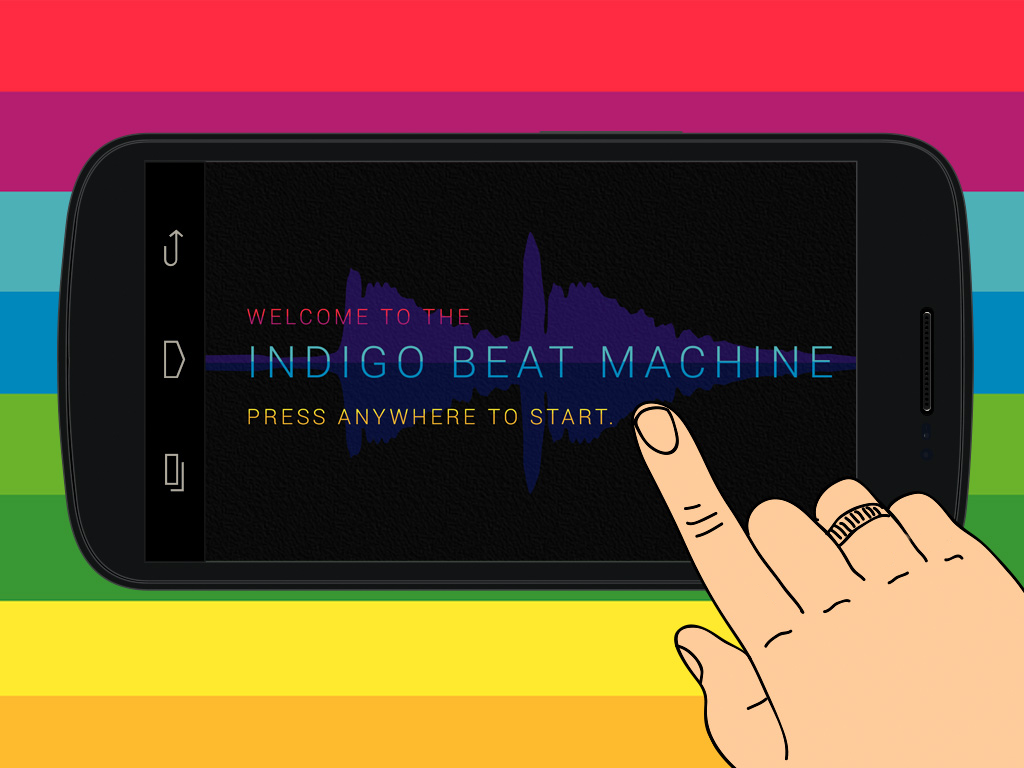 ---
HERE IS WHAT YOU CAN DO WITH IT:
1. Record or Load up to 4 Beats!
(by singing, beatboxing, rapping, recording industrial sounds, loading existing ones)
2. Modify your Beats!
Set looppoint positions
Change Tempo Bouncer
Strech or Compress the Sounds
Use a sequencer with up to 8 steps
Move Positions of the 4 Beats
Merge Beats 2 –> 1
3. Share your music with everybody!
share by Email, Bluetooth, … more options coming
Save Everything for later.
Load Old Projects
---
ADDITIONAL NOTE:
Use external speakers and place them far away from the internal microphone of your device! Otherwise the recorded audio will be messed up by the playing sound!
The Looprecorder records high quality 16 bit WAV-samples with a samplerate of 44100 samples per second.
Recording limit is dependant on your Devices free Memory.
---
THIS IS FUN!
….. AND ….
THIS IS ALL FOR FREE !!!!!!!
your Indigo Engineering Team!
For Ideas, Suggestions and BUG-Reports please contact us at:
hello @ indigo-engineering.com